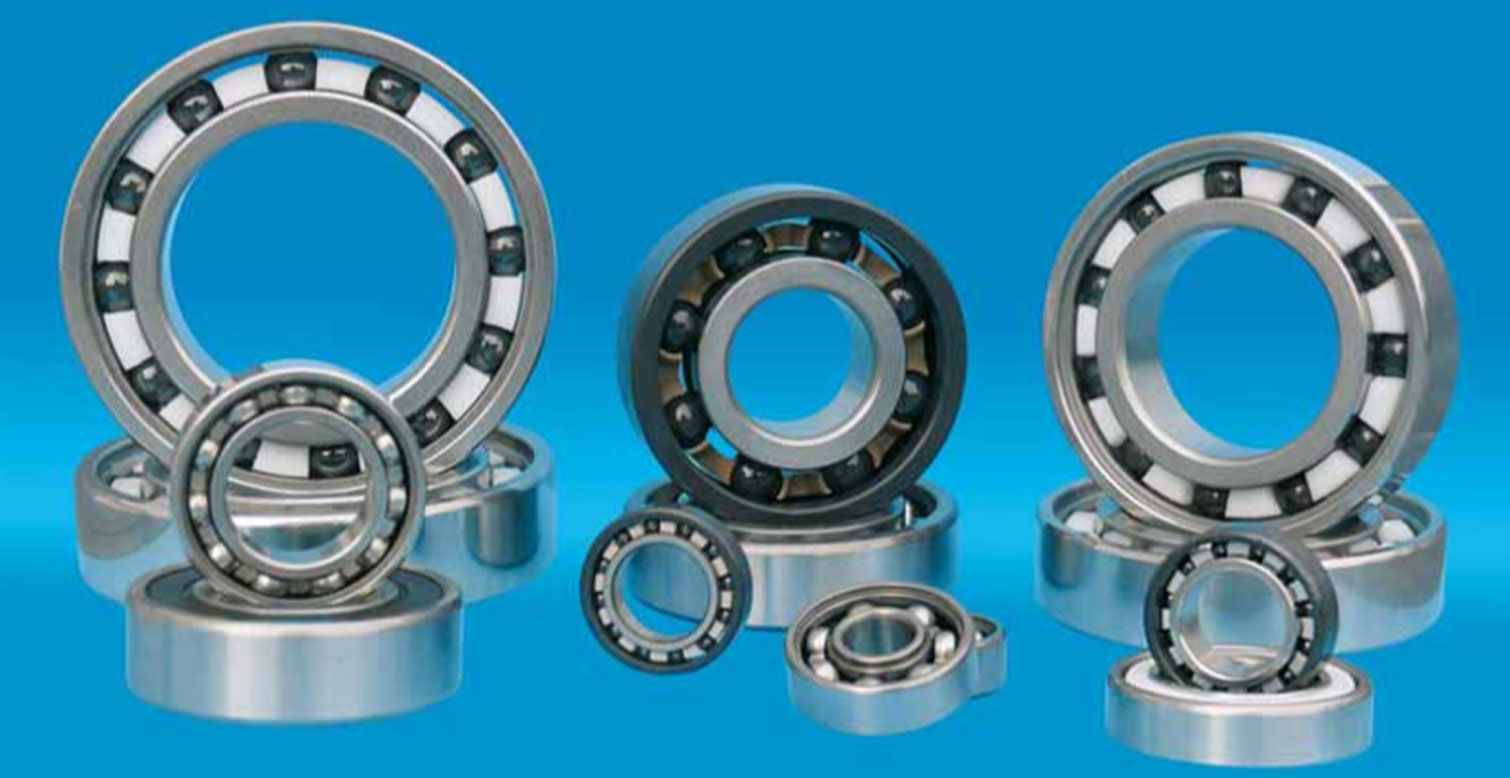 HYBRID BEARINGS
Hybrid rolling bearings are basically a combination of steel rings with ceramic balls. Such hybrid bearings are used as low-cost alternative in applications where steel bearings would not meet given technical requirements. One of the main features of hybrid bearings is the low weight of the sliding elements, a fact that reduces friction as well as the need for lubrication. The result is a bearing that boasts a longer lifetime than standard steel ball bearings. The low affinity between ceramic and steel also reduces adhesive wear, which would lead to cold welding spots between track and ball. A further advantage is the high Young's modulus, which provides a small pressure ellipse.
Sintertechnik GmbH ceramic balls for hybrid bearings are available in silicon nitride or zirconium oxide are manufcatured to precision class G10 (deviation of ball diameter < 0,25µm and the surface roughness Ra < 0,025µm)
Hybrid bearings have lower friction and develop far less heat during running than steel bearings. As the upper speed limit of bearing depends mainly on heat development, speed might be raised – depending on running conditions – by up to 30% of that possible with steel ball bearings. Hybrid bearings may therefore improve machinery and system performance.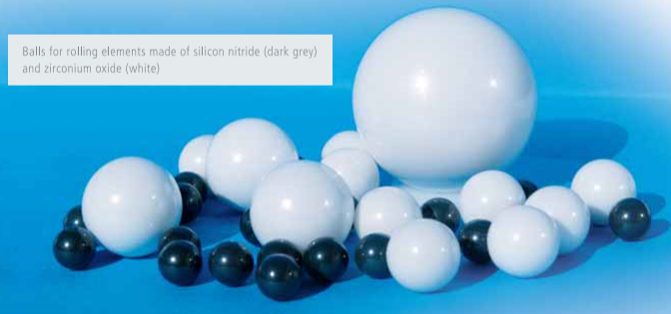 The picture below shows temperature development in dependence of ball material, for a bearing containing either steel balls or ceramic balls.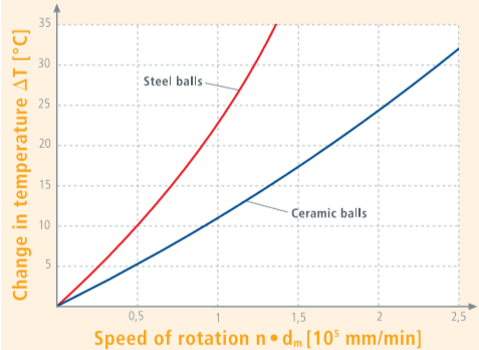 | | Steel | Hybrid | Ceramic |
| --- | --- | --- | --- |
| Chemical stability | – | 0 | + |
| Thermal stability | – | – | + |
| Media lubrication | – | 0 | + |
| Magnetic interaction | – | – | + |
| Electric insulation | – | + | + |
| Dry running conditions | – | 0 | + |
| Stiffness | – | – | + |
| Weight | + | 0 | – |
| Price | + | 0 | – |
*Effectiveness costs determined by lower maintenance (depending on application)